The Action Button is a powerful, yet simple to use addition to your content page. When configured, it can point to any link, anywhere or any piece of content within your existing ISEBOX eco-system.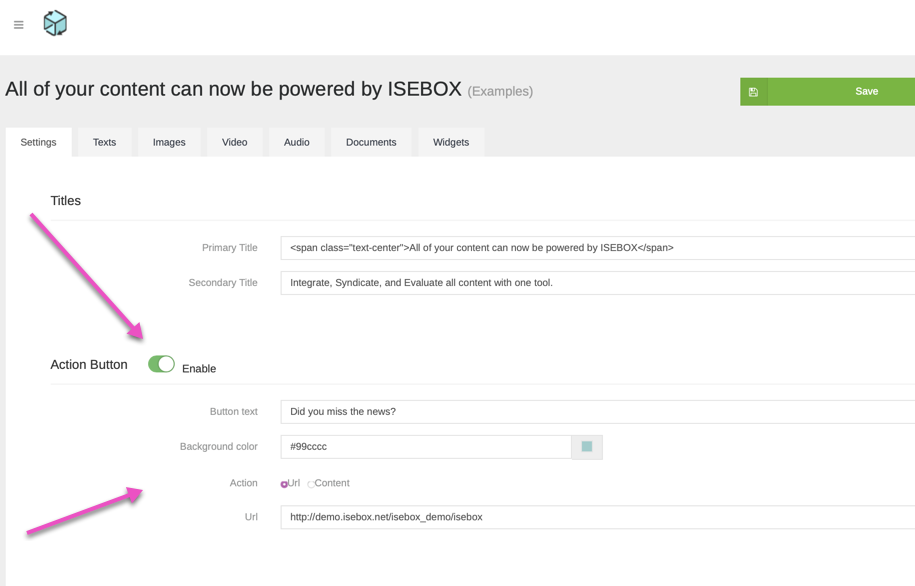 To use the Action Button, simply switch on the Enable slider to green. Determine what you would like your button to say in "Button Text" field, enter the hex code for the color you would like your button to appear in Background Color.

In the Action field, choose whether to point the button to a predetermined web address or if you want the button to highlight content you have on the page, click content and choose the asset you want the button to open.

If you chose URL in the Action Field, enter the URL address you want the button to point to.

When finished, click Save.

When configured and enabled, your new button will display at the top left of the content page, as seen below.