After setting up your White Label Content Page you will want to view and share the URL:
1.) Click on Reports in the Navigation Menu.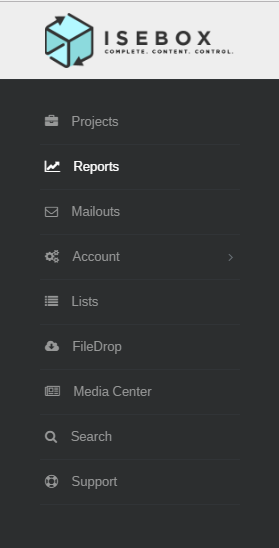 2) Choose the project for which the white-labeled Content Page belongs to
3) Click Share Symbol to get the white-label URL.
Hint: Alternatively click the preview Button. On top of your Content Page you will see share banner with the links.