If you would like your content to be viewable but not downloadable this can be done easily for each ISEBOX page. You can even choose which content type is downloaded and which isn't.
On the Main Details tab when editing an ISEBOX page, you will see a checkbox labeled Download Enabled. When ALL is checked, all content is downloadable. When this box is not checked, no multimedia content is downloadable. All content is viewable and/or playable via streaming, but cannot be downloaded. To allow images to be downloaded, but not videos, simply click the images box, and do not click the videos check box.
This includes video, images, and audio. Note that YouTube videos are never downloadable due to YouTube policy.

Go to your Content Page Settings > General Options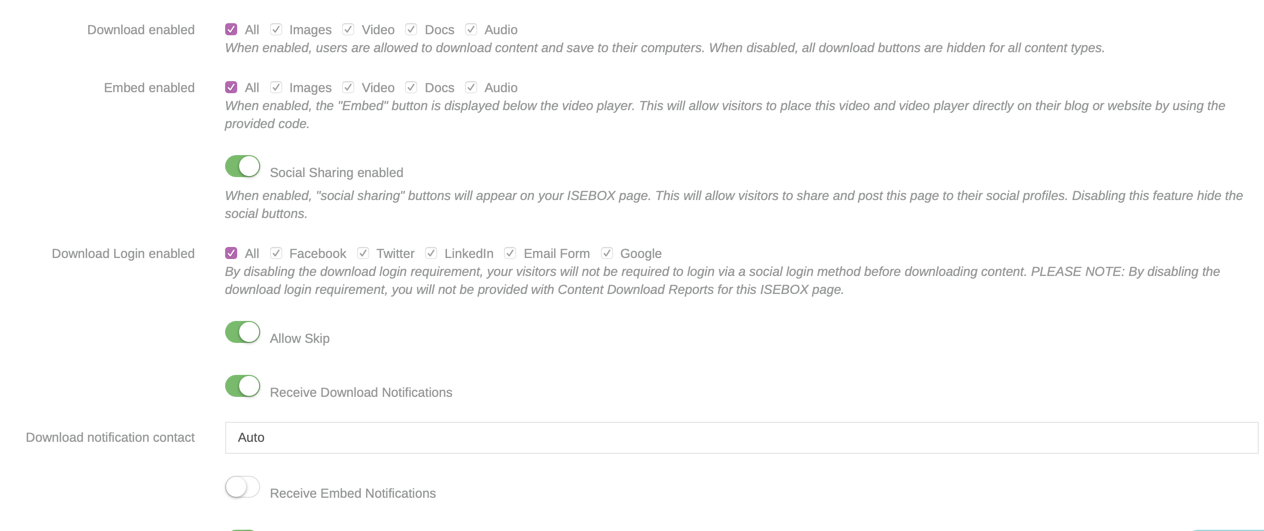 Content on ISEBOX appears like this when download is enabled...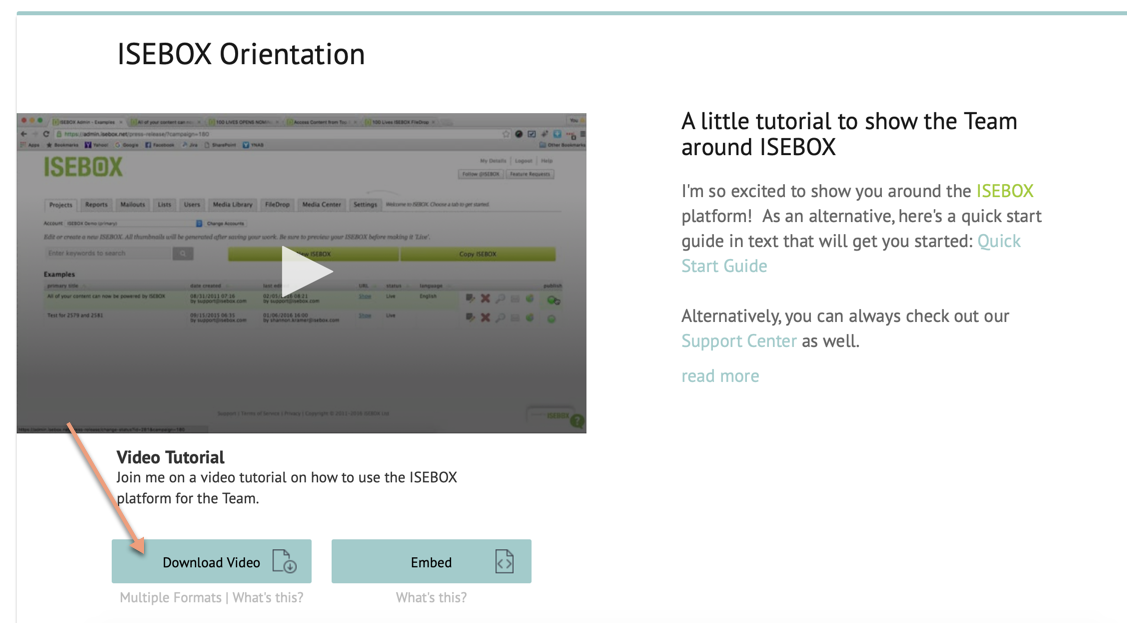 Content looks like this when download is disabled...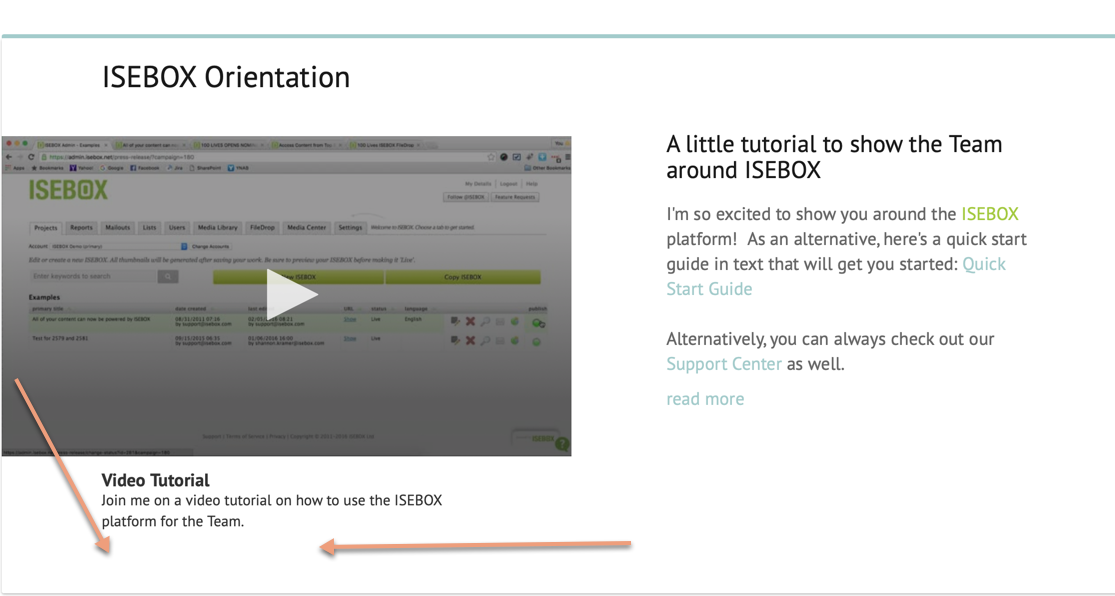 Enable or Disable for different content types

Sometimes, you want to control what content can be easily downloaded from an ISEBOX and you may want to do that by individual content types. An example of this may be you want your images and documents to be downloaded, but you would rather your video was not downloaded - and that's why we've added some controls for this in your ISEBOX dashboard.
You will find the following options:



If "All" is clicked - all content types will be able to be downloaded or embedded. If you only want documents, for example to be downloadable/embeddable - un-click "All" and ONLY click documents. This works for both embeddable content and downloads.


Allow Skip for Login Enabled Downloads

Allow Skip creates a the ability for the end user (person downloading) to skip the sign in process just once. This is useful if a journalist or user of the download needs to download a single file, and they're hesitant to use their social or email credentials to obtain that file.

Allow Skip will allow the user to click "skip just this once" (as seen below in the screenshot) and not login with social or email for a single download. As the administrator of an account with this feature enabled, you will not receive data on that download, other than that it was in fact, downloaded.

To enable Allow Skip, Download Login Enabled must be checked under the General Options area of the ISEBOX editor, and Allow Skip must also be checked. Save the ISEBOX, and the feature will be enabled.





Download Notifications

Using download notifications allows for both you and the person downloading to get a notification each time a download occurs. For notifications to work, Download Login must be enabled.

For the Account Level notification, the last person to update the ISEBOX will, by default receive the notification, if enabled. To make it so the notification goes to a specific person, simply click the notification box (which should say Auto by default) and click your name in the list, and save the ISEBOX changes.

To enable go to your Content Page Settings > General Options > Download notification contact




For the User Level Download Confirmation Notifications, when a journalist or visitor to your ISEBOX downloads a file, they will get a handy, helpful email with a link to the file. This can be enabled or disabled under the Settings Tab for the entire account. The download confirmations will only occur if the download login feature is enabled.