ISEBOX videos can be embedded on other websites, complete with video player and full mobile capabilities.
The embed code is available only to users that authenticate and verify their identity via one of the social login methods. After logging in, the Embed button will display the embed code.

In order for the embed to properly work, the entire embed code must be copied and pasted into your website or blog.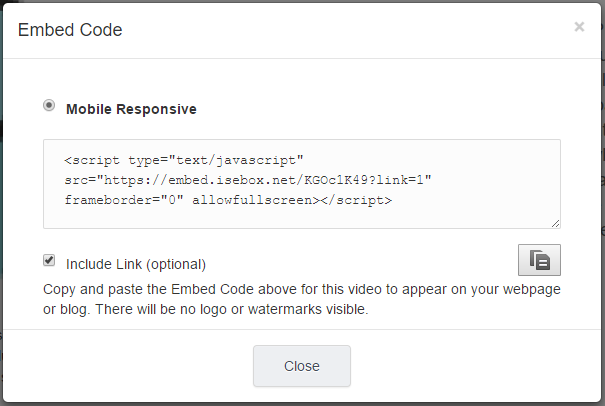 The locations of the embeds across the internet will be available in the Reports section of ISEBOX.