You can password protect a single Content page within any non-password-protected Project. This password will be only applied to the target Content Page. If a password is set at project level, the Content Page password overridden for the time the project password is set.
To password protect the entire Project click here.
Hint: Password protecting a Content Page means that previously shared links will now require a password to be accessed.
To set a password for a Content Page:
1.) Click on Projects in the Navigation Menu.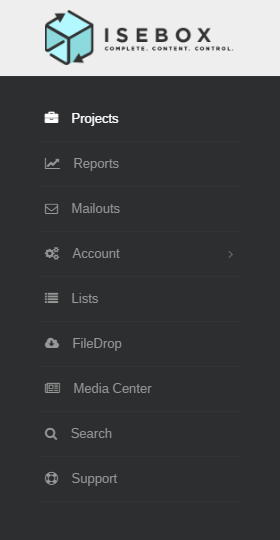 2.) Open the Project where the to-be-protected Content Page is in.
3a.) Password protecting a new Content Page: Click the green New ISEBOX button.
3b.) Password protecting an existing Content Page: Click EDIT when hovering with the mouse over the to-be-protected Content Page.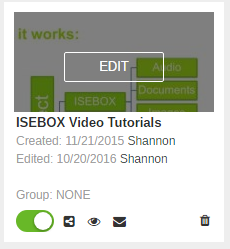 3.) Clicking Password Protect reveals a field to enter a password and a contact email from whom a user can request access.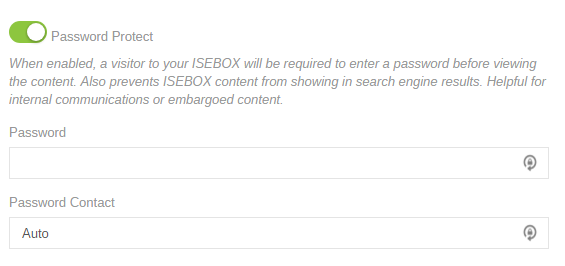 4.) Then click Save & Exit.
Hint: You will see a green message popping up on top if everything has been done properly.