Often when downloading or embedding content from an Content Page, you will be required to verify your identity first. This allows you to access and download content immediately without requiring you to create a login account with ISEBOX.
You can do this via Google, Facebook, Twitter or LinkedIn. We simply gather some basic information about you and store it in our databsae for our records. Once you do this, you are "logged in" to ISEBOX and will not be asked to go through this process again, unless you log out.

When Social Login is ON and a user chooses "Email" the information will be available under "Verified Interests" in the Reporting Section of your navigation.
We never, ever, sell your information or post anything to your social profile without you asking us to.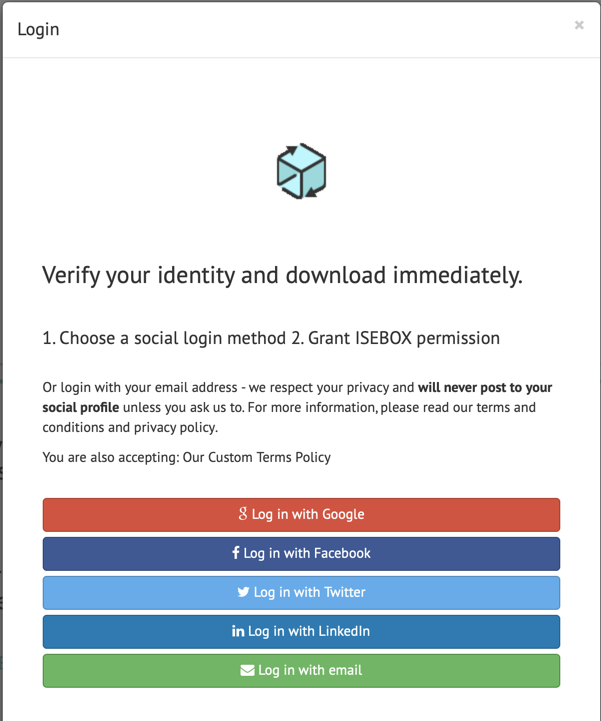 If you prefer to not use one of the social login platforms, you can choose "Login with Email" and fill out the form displayed.