To add files from FileDrop to a Content Page:
1.) Click Projects in the Navigation Menu.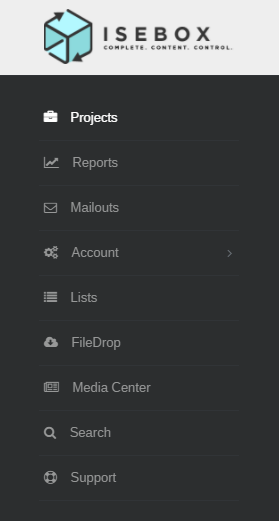 2.) Open the Project where Content Page is
3.) Click EDIT on the Content Page
4.) Depending on the FileType select either the Images, Video, Audio or Documents Tab.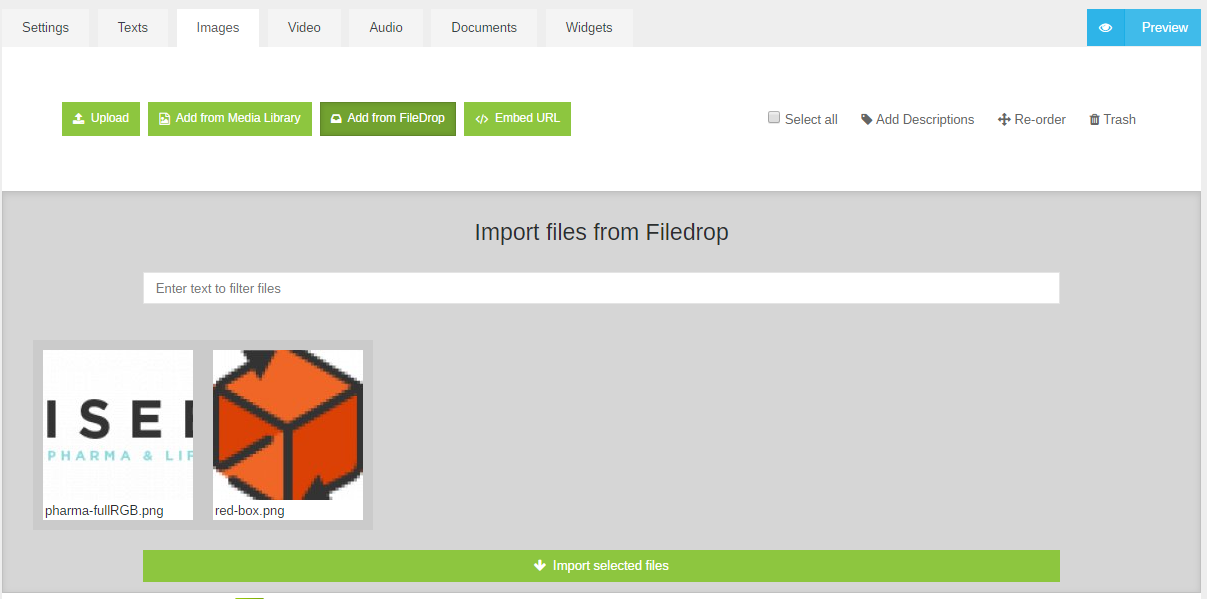 5.) Click Add from FileDrop, select the desired Files and click Import selected files.
6.) Then click Save & Exit.
Hint: You will see a green message popping up on top if everything has been done properly.