Global branding can be applied to all Projects and thus to their Content Pages, account-wide. It can only be set by an Administrator account. To take effect you will only have to check the Apply-Global-Branding? button in the Project options. It will then instantly add a logo, colors, and background image as defined.
How to set-up global branding:
1.) Click Account > Global Branding in the Navigation Menu.
2.) Here you are presented with a variety of options to customize the look and feel of your project and content pages.
Options that are changed here: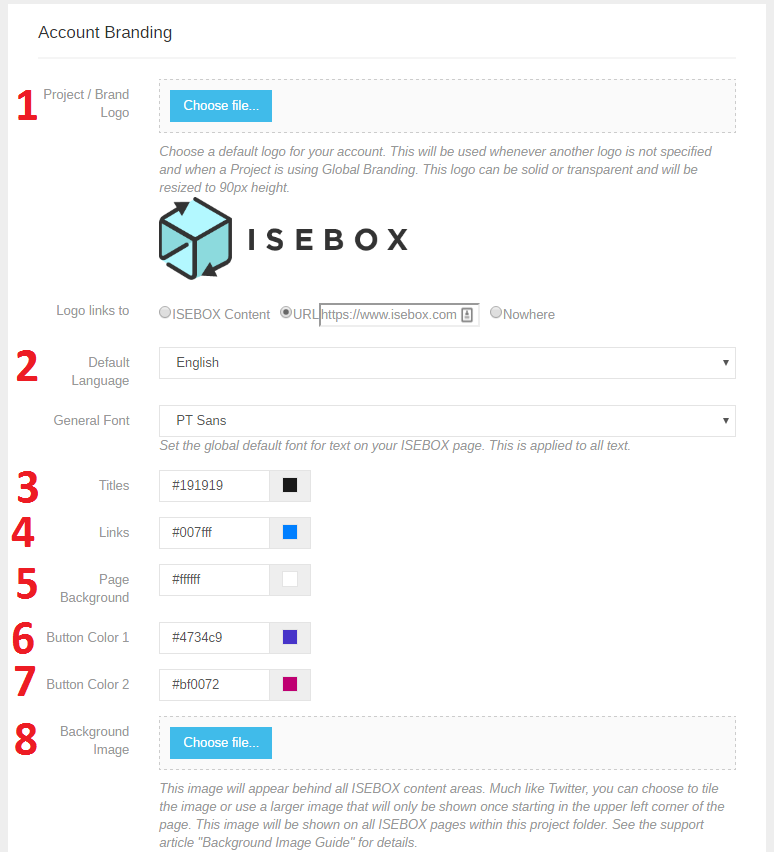 Have an effect here: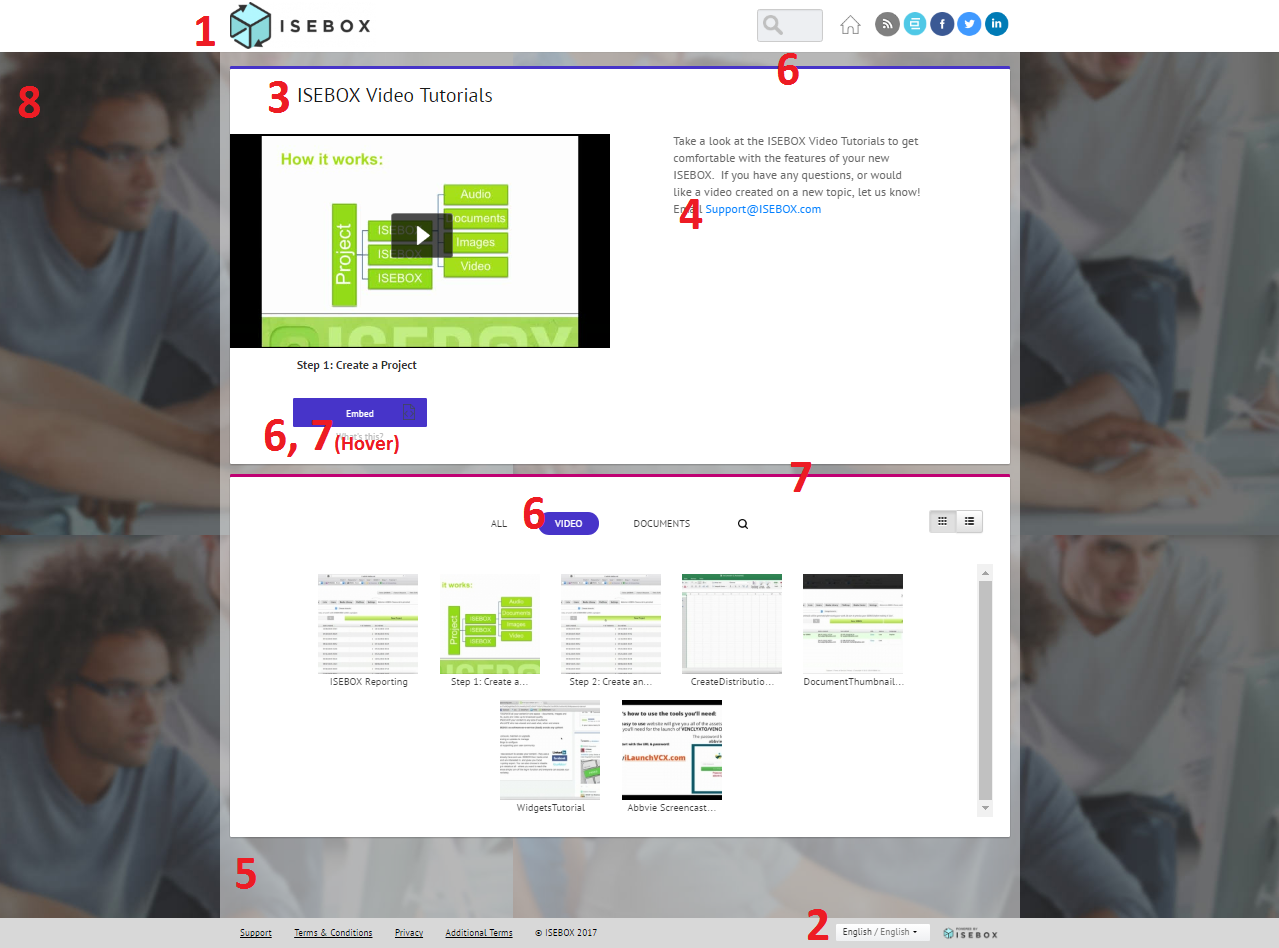 1 The logo you choose to upload here will be displayed on the top navigation of the content page. You can also pick a behaviour that happens when a user clicks on the logo.
2 Default language for your content page.
3 The color that your title will have.
4 The color that links in the body of text will have.
5 If you have a background image uploaded (8) a transparent wrap around your content will be created in the color you pick here. If you have no background image uploaded this color will become a solid background instead.
6 The button, Multimedia selector and top line will have this color.
7 The color the button will turn into when a user hovers on it. Also the top line of the multimedia section will have this color.
8 The background image of your content page. If you decide not to upload a picture here then the background will turn to a solid color picked in Page Background (5).
3.) Then click Save & Exit.
Hint: You will see a green message popping up on top if everything has been done properly.

4.) Make sure Apply-Global-Branding? is checked within the to-be-branded Projects.

(Only follow steps 1.) ,2.), 3x.) here if you're not sure where to find this button)