Automatic Image Descriptions are an easy way to help your digital assets to be more searchable, both right here on ISEBOX and out on the world wide web.
When in the ISEBOX Dashboard, within the Image Tab, choose: Add Descriptions.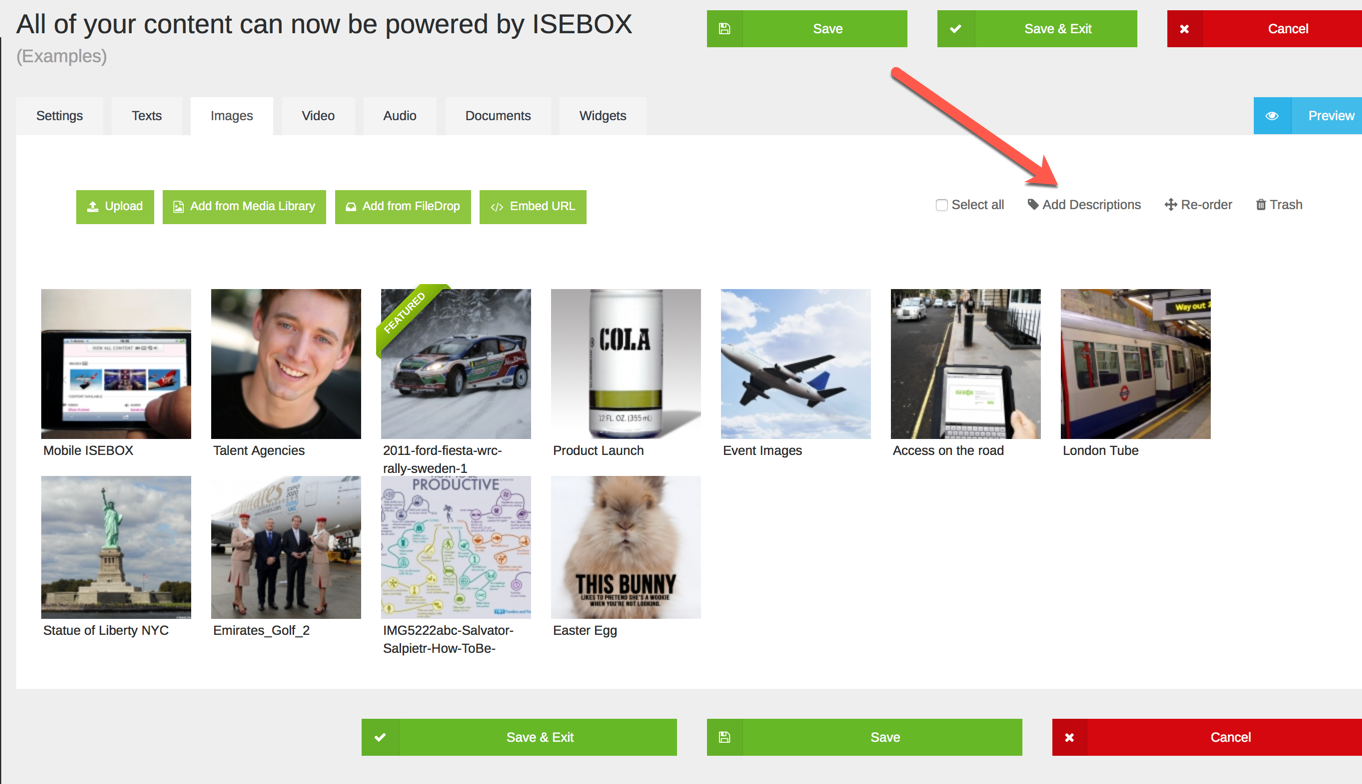 After clicking the Add Descriptions button, the system will begin analyzing the images uploaded to your content page, and while it's working, you will see a small circle in the corner of each image.

To view the description, click "view" on any image.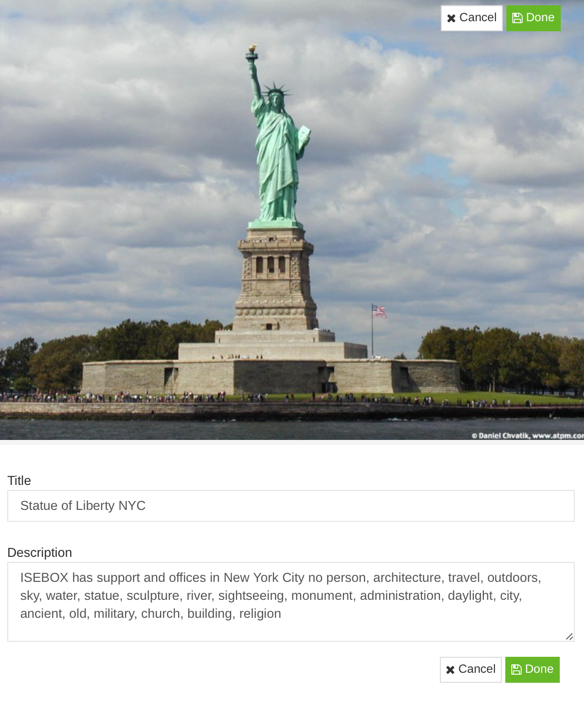 In the description field of the image, the new description that includes keywords for the image based on the analytics of the image from the system will appear.

You can edit by simply selecting the text and deleting, or you can add more descriptions behind what the system has placed there.

Currently Auto Descriptions are only available for images, however we expect to add them to videos later in 2017.