Global defaults are the ability to set your preferences for things like ability to download, embed, and all things related to your content pages a single time and have those defaults stay put when you create any new content pages.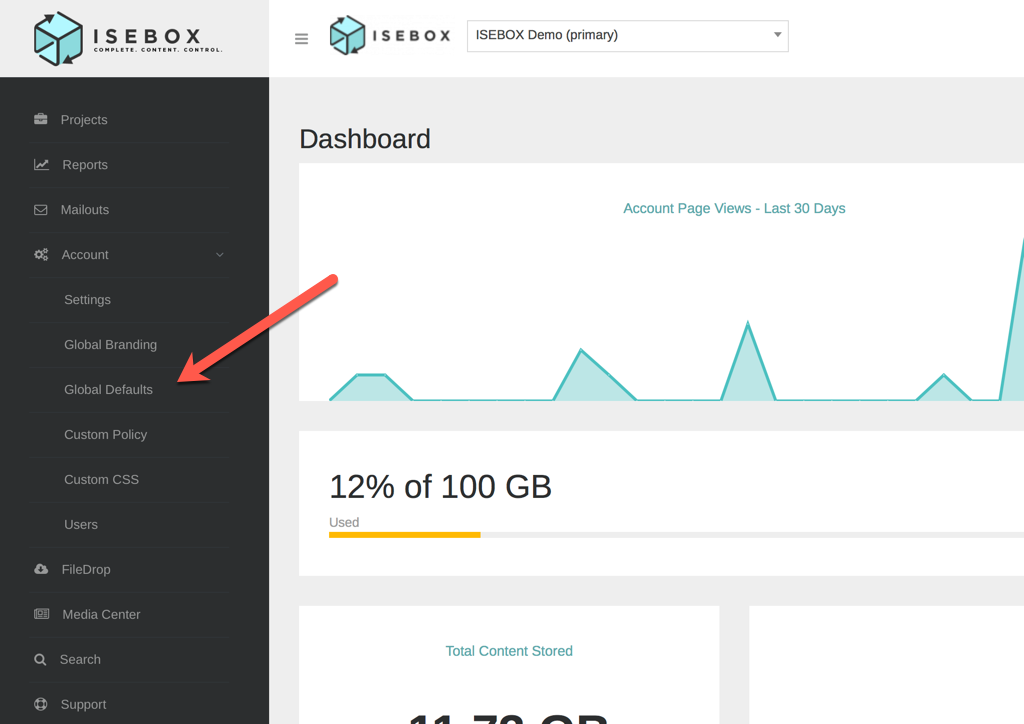 To turn this feature on, visit your Account area in the left hand navigation and click "Global Defaults". From there, toggle "Enable Global Defaults".

From there, simply make your choices for things like thumbnail vs. list view for your media, downloads and embeds allowed for different media assets and how you would like your content to display, and then save.
Moving forward, when creating a new content page, all your settings will be as you've chosen them in global defaults.